Create your own "Vision Board" homepage complete with your personal goals and link lists. Add the URL of your custom vision board to your browser so that every time you click the "home" button, you'll be taken to your page. This will save you tons of time by not having to type in web addresses that you use over and over or having to look up bookmarked links. If you use a shared computer (at work, for instance) where you can't change the homepage URL, you can keep your page open in a browser window as the first tab. You can make your page public if you'd like to share it or private so you and only you can see it.
Ready to get started making your Vision Board homepage?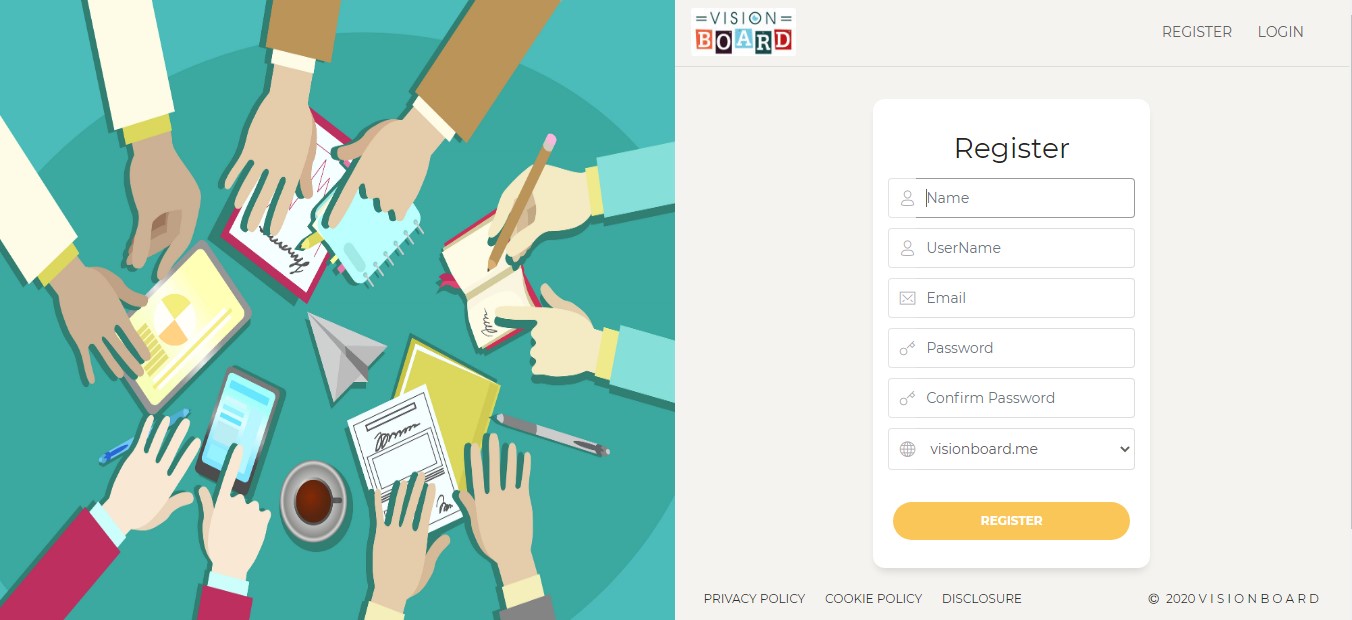 First you must register by using your email address, you can pick your own unique username. You will receive an email to create/verify your password.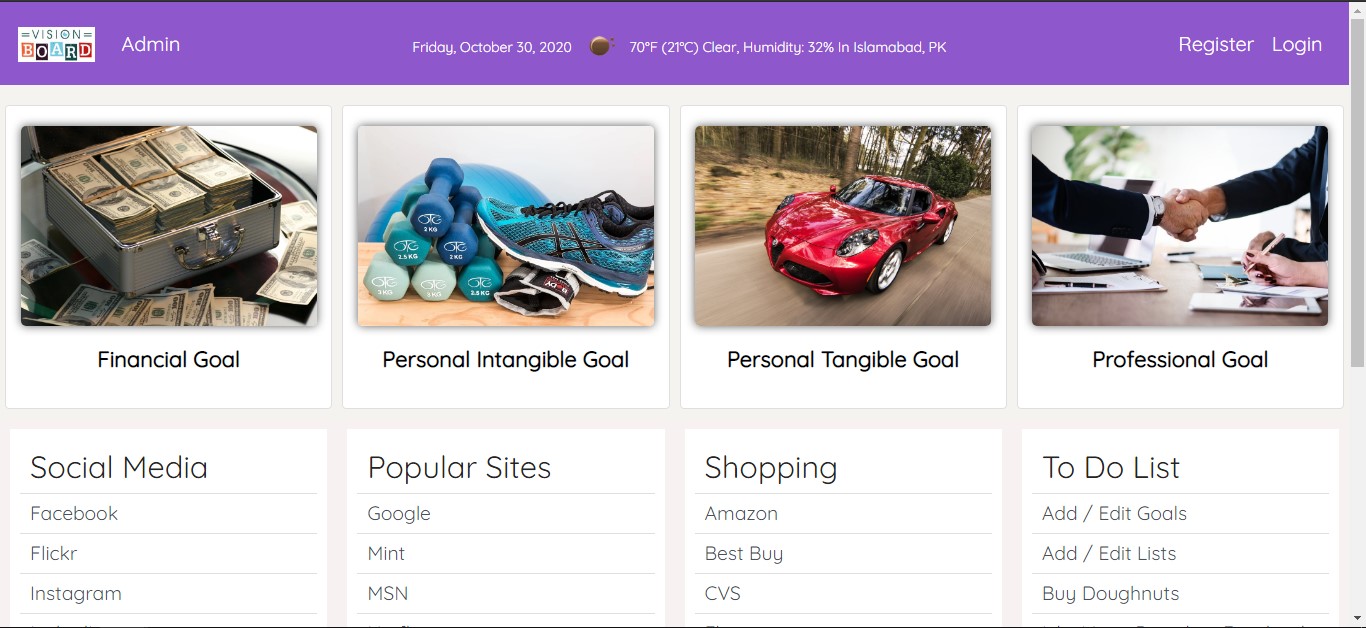 Once logged in, you can start adding your goals and lists and/or edit the default goals and lists.
The URL of your board is the one that you'll use as the "homepage" in your browser. Depending on what browser you use, the instructions are different, but all quite easy: